Central Beacons Mountain Rescue Team's operational area covers south, mid and west Wales, the central area of the Brecon Beacons, incorporating Pen y Fan and the Ystradfellte waterfalls, as well as Cardiff, Caerphilly, the valleys and Newport.
In late 2016 a handful of team members (perhaps unwittingly) became 'the face of mountain rescue' when they agreed to pose for a BBC ident slot, a piece of film which has continued to appear on our TV screens regularly ever since! In 2017, they were in the news again when a devastating fire ripped through their team HQ. They continued to operate throughout the recovery process and the years since have seen them steadily rebuilding their team.
To find out more, go to cbmrt.org.uk, email secretary@cbmrt.org.uk or find them on Facebook.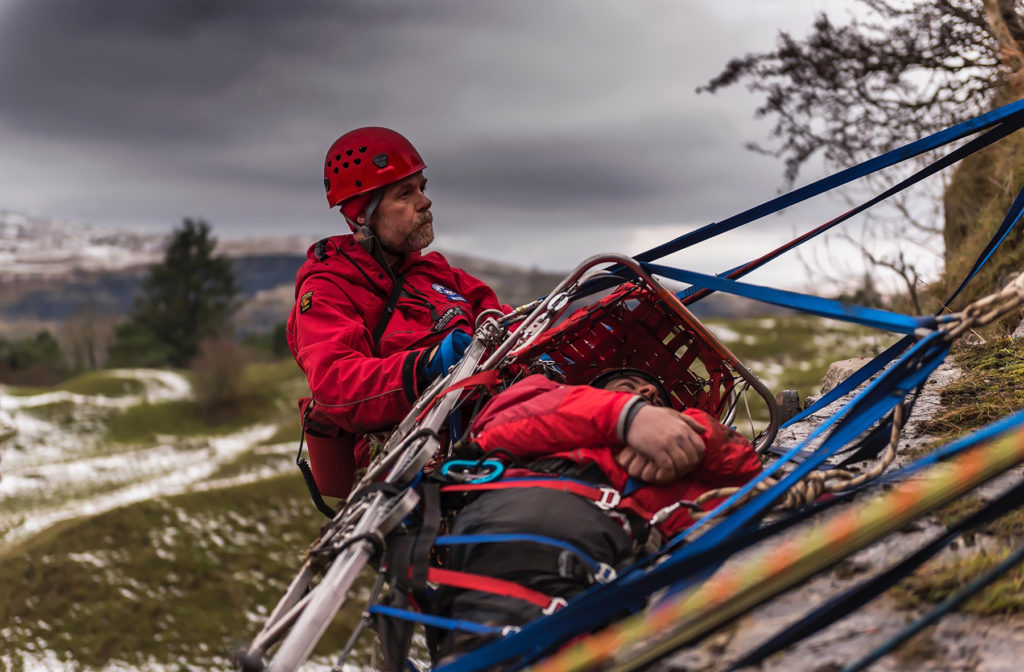 If you have an accident in the hills
Dial 999 or 112. Ask for 'Police' then 'Mountain Rescue'. To use the emergencySMS service: Text 999 and send 'Police' + details of incident + location