Ogwen Valley Mountain Rescue Organisation (OVMRO) can trace its roots back to the growing demand for outdoor education. In 1954, when the King's Hotel in Capel Curig was converted into a centre for excellence for outdoor pursuits, the staff of nearby Plas y Brenin and their students would assist in rescues. Five years later, Ron James, Trevor Jones and Tony Mason-Hornby bought Ogwen Cottage from the redoubtable Mrs Williams to set up a dedicated mountain training school. Mrs Williams's parting words of advice on rescue were 'Fire a red flare from the car park – get the climbers together and put the one with the cleanest boots in charge'. Soon after, Ogwen Cottage Mountain Rescue Team was formed – later renamed OVMRO. The team covers the area surrounding the Ogwen Valley, including Tryfan, and the Glyderau and Carneddau mountain ranges of northern Snowdonia.
To find out more about the team, go to ogwen-rescue.org.uk, email secretary@ogwen-rescue.org.uk or find us on Facebook.
To celebrate their fifty years of organised mountain rescue in the Ogwen Valley, the team commissioned a book, 'Risking Life and Limb' which went on to win the TGO Book of the Year award. Available in our shop!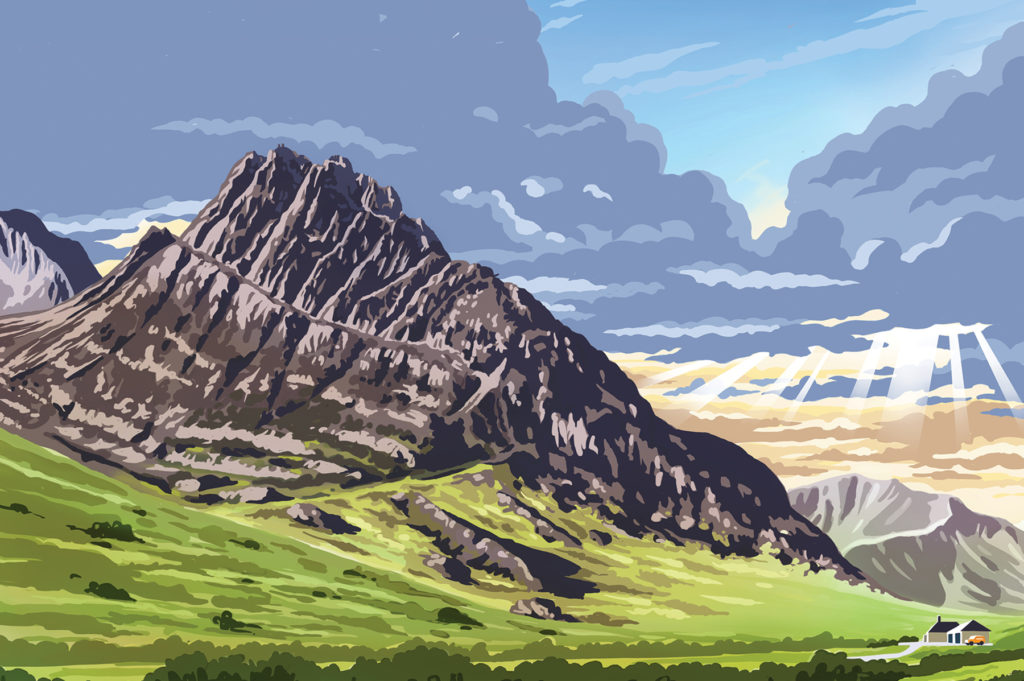 If you have an accident in the hills
Dial 999 or 112. Ask for 'Police' then 'Mountain Rescue'. To use the emergencySMS service: Text 999 and send 'Police' + details of incident + location