Formed in 1964 as the Bridgend Scout Mountain Rescue Team, changed in 1967 to Bridgend Mountain Rescue Team, and again to the Western Beacons Mountain Search and Rescue Team in 1997, the team covers one of the largest operational areas covered by a single mountain rescue team in the UK, responding to call-outs from two police forces, South Wales and Dyfed Powys.
The team experienced tragedy in May 1983, when their founder and leader Mike Ruddal (also known as Nog) died whilst rescuing a group of scouts hill walking in extremely bad weather conditions in the Brecon Beacons. The scouts had fallen down the north face of Pen y Fan and during the subsequent rescue operation, Mike shielded one of the casualties with his own body, during a spontaneous rock fall and was killed. A memorial stone to Mike can be seen at the Mountain Centre at Libanus near Brecon.
To find out more about the team, go to westernbeacons.org.uk, email secretary@westernbeacons.org.uk or find us on Facebook.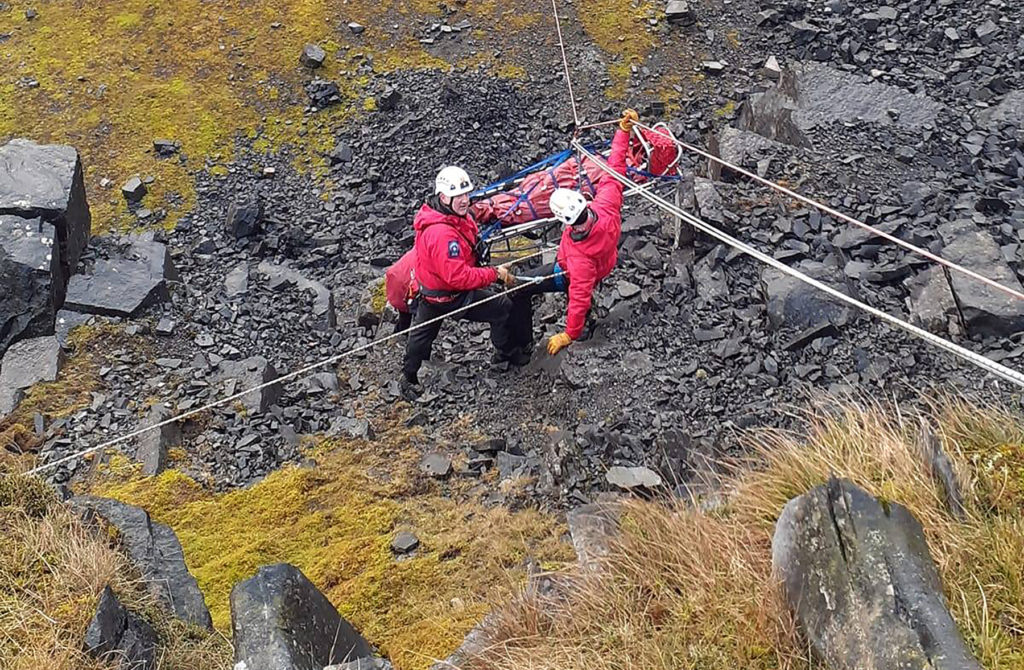 If you have an accident in the hills
Dial 999 or 112. Ask for 'Police' then 'Mountain Rescue'. To use the emergencySMS service: Text 999 and send 'Police' + details of incident + location